About the Magic Winery Bus
Incredible wineries. Unforgettable experiences.
What We Do
The Magic Winery Bus is a wine tour experience is like no other! With best-in-class service, guests will see firsthand the unique terroir that creates some of the most memorable wines in the world; learn about the region's history and connection with food; and best of all, get a taste for why Nova Scotia holds the reputation of a world-class wine destinations.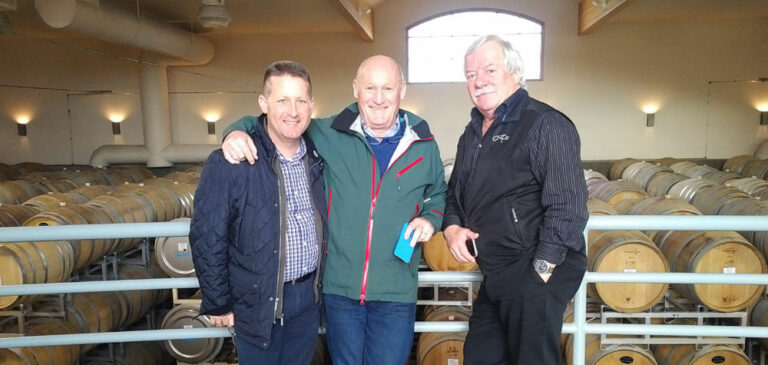 Our Story
Inspired to establish Wolfville as the centre of Nova Scotia wine country, David Hovell – alongside accomplished winery owners and pioneers Pete Luckett and Hanspeter Stutz – launched Magic Winery Bus in 2012. It was clear immediately – from tourists to locals and beginners to experts – the demand was high for an educational wine experience set in a fun, friendly and totally unique environment. Magic Winery Bus is recognized by Destination Canada as a top ten must do experience and has received Tourism Association of Nova Scotia's coveted award for innovation. In 2018, it expanded its double-decker experience to Ontario's Niagara Benchlands and Niagara-on-the-Lake.
Our Partners
The Magic Winery Bus is proud to partner with some of the most storied and beautiful wineries in Nova Scotia. They're home to some of Canada's most recognized and respected labels, iconic industry leaders and ground-breaking grape growing innovation. Each winery has its own distinctive character, offers uniquely memorable wines and will envelope visitors in stunning landscape and terroir.