Charter Packages
Corporate and Convention Charter Tour Packages
Magic Winery Bus offers a unique wine tour and tasting experience for the corporate sector, conferences, and large groups. Our itineraries connect guests with the unique terroir of Nova Scotia and gives them the opportunity to learn about the region's history in an immersive experience.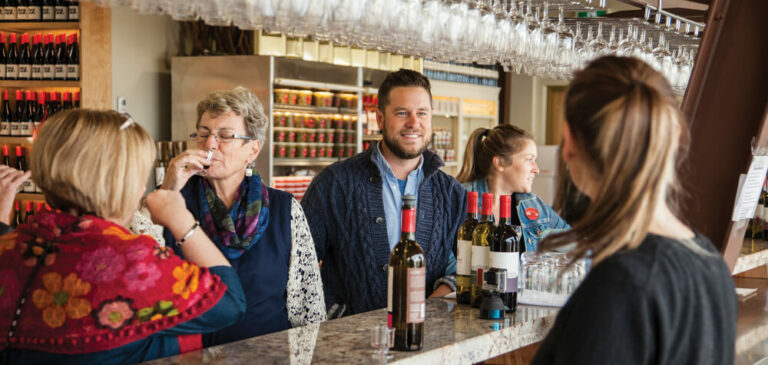 Tour & Tasting Transportation
Magic Winery Bus offers two vehicles for corporate and convention group charter tours, to suit any client need or group size.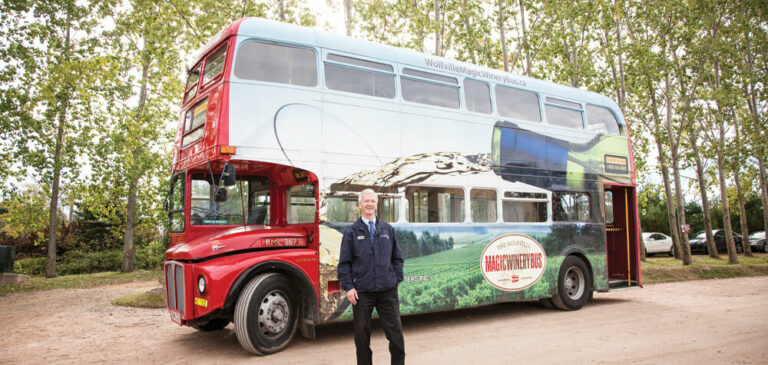 Double-Decker Magic Winery Bus
Welcome aboard a truly novel experience. Guests will experience a traditional, British-style double-decker bus featuring:
Two levels
65-seat capacity
Public address system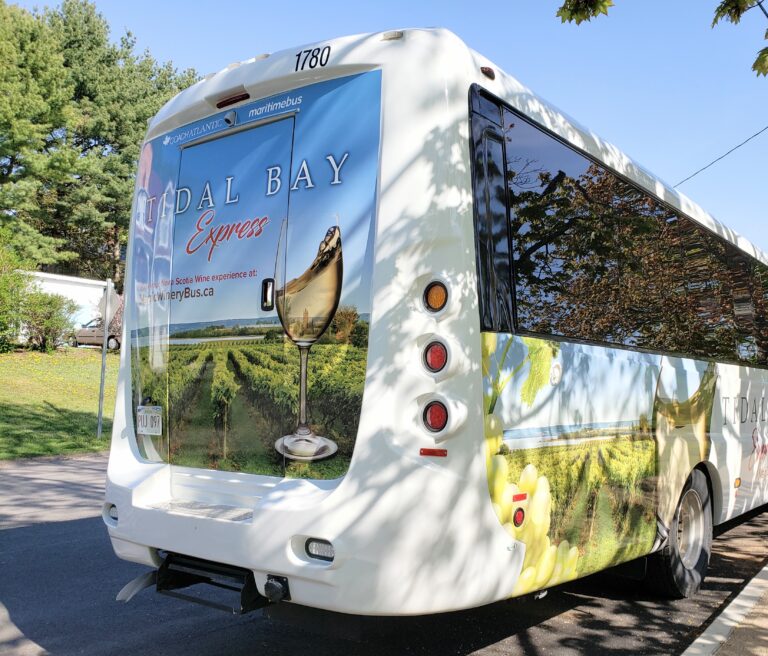 Tidal Bay Express Coach Bus
Guests can get comfortable in this modern, luxury coach bus. Perfect for the drive from nearby Halifax, or when paired with a motivational speaker, live entertainment, or a video presentation. Other features include:
30 high-back reclining seats
On-board washroom
Air conditioning
Overhead storage
Walk-in luggage compartment
Full audio-video system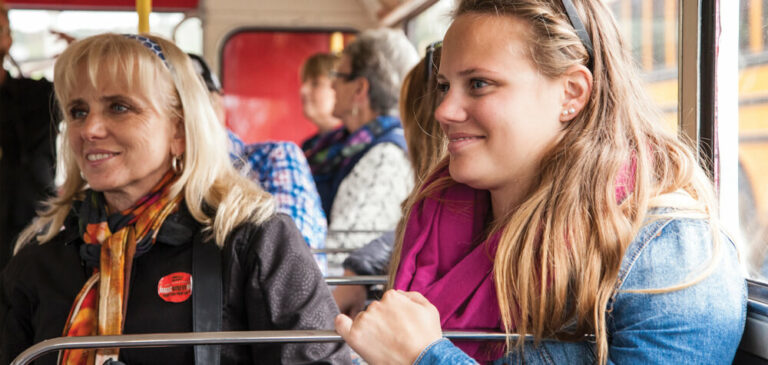 Corporate and Convention Group Charter Tour Packages Can Include
Group transportation aboard the Magic Winery Bus British Double-Decker or the Tidal Bay Express
Engaging and entertaining on-board guide service
Wine tasting flights and culinary pairings
Casual bistro patio dining (lunch and dinner)
Elevated wine and dining services in a private setting
Exclusive tours with an intimate glimpse into the heart of the winery
Complimentary six-bottle wine bag takeaway